NEW RESOURCES PRODUCED BY WSJF GRANTEES & PARTNERS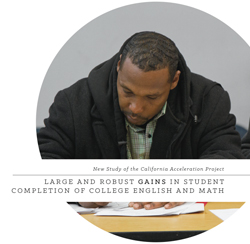 New Study of the California Acceleration Project –
Large and Robust Gains in Student Completion of College English and Math
LearningWorks and the RP Group (March 2014)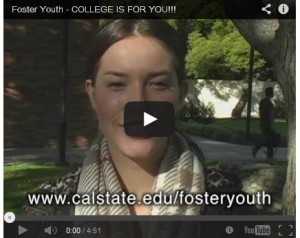 Northern California Foster Youth Higher Education Pathways Network – California State University –
Chico Foster Youth Program website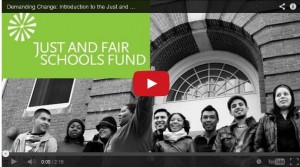 Public Interest Project –
The Just and Fair School Fund
(June 2014, 2.19 minutes)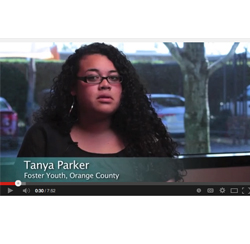 California College Pathways –
Training Video for College Instructors
(August 2013, 7 minutes)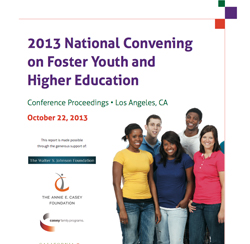 2013 National Convening on Foster Youth and Higher Education
October 22, 2013,
Foster Care to Success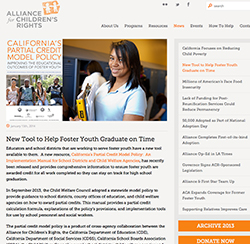 California's Partial Credit Model Policy: An Implementation Manual for School Districts and Child Welfare Agencies
(Alliance for Children's Rights, January 2014).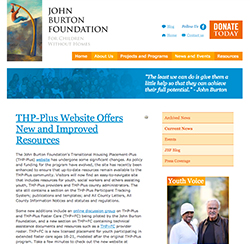 Transitional Housing Placement Plus (THP+) Website – New and Improved Resources
(John Burton Foundation, revised 2013).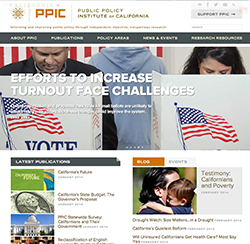 The California Poverty Measure: A New Look at the Social Safety Net
(Public Policy Institute of California, October 2013).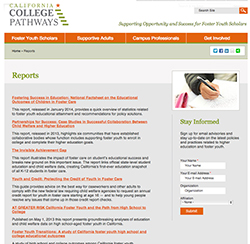 Partnerships for Success: Case Studies in Successful Collaboration Between Child Welfare and Higher Education
(California College Pathways, December 2013).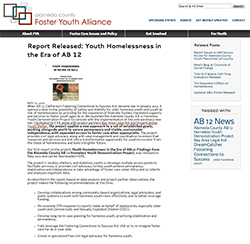 Invisible Achievement Gap: Education Outcomes for Students in Foster Care in California
(WestEst, 2013).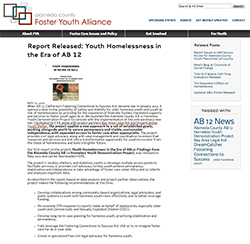 Youth Homelessness in the Era of AB12: Findings from the Alameda County AB12 Homeless Youth Demonstration Project
(Foster Youth Alliance, Bay Area Legal Aid and DreamCatcher Youth Shelter, May 2013).